Mobile App Development In Singapore
Mobile App Development in Singapore is still a new industry . The Mobile Market penetration rate in Singapore is 140%, which means that average residents has 1.5 Mobile phone each.
Mobile Broadband Data  Subscription rate of over  100%, average Singaporean is spending more time  using APP on their Mobile phone than using their browser on their Laptop or Desktop.
Singapore is moving towards a smart nation,conventional business practices should reinvent themselves to stay ahead from competitions.
Utilising  APP Platforms from Mobile Transaction , App E-Commerce , booking, and inventory management with new cutting edge technologies. This will enable businesses to differentiate them self from competitor. As Mobile App Development in Singapore is still at her very infant stage, the growth rate will be tremendous in years ahead.
With  ever growing population of  Mobile APP consumer shifting preference to purchase goods through an APP Platform.
Businesses in Singapore will miss out the trend , if they failed to implement and embrace marketing through an APP platform.
What is the Cost of Developing a Mobile APP  in Singapore?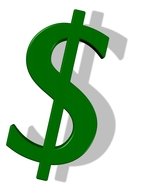 If you are looking to develop a Mobile App , like Facebook , Snap chat , Or  a web chat  etc. That will at least cost you $ 50,000   above,  and a development lead time of 12 Months.
Hiring a Mobile App developer will cost you $300 dollars per hour.In conclusion , making a Mobile APP for your business isn't cheap, that will cost you thousands of dollars, thus before you decide to jump into the Mobile Platform wagon , a few consideration should be made clear.
Re-innovate something new ?
Design everything from Scratch ?
Fancy Function for your  Mobile APP?
Changes and Updates from time to time ?
If all the answer above is "Yes" , developing a Mobile App will definitely cost you a lot of Money .
What Creatifwerks will be able to offer you?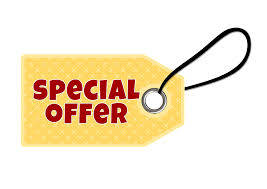 At Creatifwerks , we will be able to provide you a basic Mobile App Development  with a fraction of the cost, which comprises all the Basic function that you need to promote your business.
Push Notification for your APP , Voucher Functions.Transaction online ,Table booking or Reservation,Customer loyalty Coupon.
Mobile App for your business 

Before developing Mobile APP for your business.
It is important to be clear on  what is your objective ?
What would you like to gain from APP to grow your business ?
Engaging Customer
Turn Engaging Customer into revenue by issuing loyalty Cards.
Provide first time customer rewards to download your business APP, send push notification to your customer to notify your products updates.
Enable Social Media Sharing capability in your APP , to engage Social Media publicity
Sending Greetings or Compliments to thank your Customer.
Customer Support
Enable Customer Feedback function in your business App.
Enable customer to reserve table , ordering goods and booking by using your business APP.
Discount and Promotion
Notified your customer through Mobile APP by offering coupons through Push Notification.
Enable Points redeem function for your customer to redeem Free Gifts.
Push notification you, are having a Discount and promotion Campaign.
App Commerce, and Responsive E- Web  
Enable Customer to purchase goods through Payment Enable Mobile APP.