Mobile App Singapore
Mobile App Singapore, changes the way how people do business today. People are more glue to their phone, and dependent on their phone.Mobile Phone is a  tool . Is an essential tool where people use it for work ,social , fun,entertainment and even for groceries.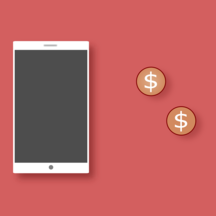 There are research  , shows that mobile phone is within 3 feet of distance from people 23 hour daily.As people are so reliable on it , they can't help to lose it.This meant that there are a lot of business opportunity can be foresee in the mobile app market.
Mobile app , is  a powerful marketing tool to be tap into. As the global audience for  mobile app is growing at a staggering rate. If we look into the data survey on Local SME in Singapore. More than 54% of them are not bullish on the market outlook beyond 2018, 60% of the cause is due to the difficulty of retaining existing customer whether is an oversea customer or a local cuatomer
Why is this so , this is due to failure of  effectively convert one time customer leads into loyal customer . There are a few conventional marketing method which business use. Distributing Flyers , the effect is small , as people tend not to read the contents and will throw it away. Email Marketing, frankly speaking not even yourself will check your email regularly, people are the same.Cold Calling and Mass SMS , people feel annoyed when they get called and text by a stranger.Newspaper advertising? When is the last time you bought a newspaper.
Sooner or later , all device and business , hardware you come across will be connected using an APP through IOT.
That mushroom a new marketing technology Mobile App in Singapore, there are a list of Mobile App companies in Singapore.
 What a Mobile APP can do for your Business ?
Firstly, it retain clients and it does not annoyed them when you sent notification to them ,if you compare the conventional advertising method.
Case Studies.
You  own a small  Electric appliance shop. You imported a new washing machine model. you taught its is a great model. you want to share it with your client. How would you do then ? you call them , email them , sms them or send them Flyers? oh no ,thats annoying
If your business have a mobile APP , you send them using Push Notification. Notice the big red number sign which appear on top of your Facebook APP Icon when some of your friends update his or her news feed. That is Push Notification.
How do i get my customer to install my APP ?
Well, people are the same , they like discount rebate, and free stuff. Give them a rebate or some incentives , they will be delighted to installed your app. Make some useful features and function available in your APP which can help them on their daily lifes. they will never want to un install it
Provide Value to them , and they will love you forever
As for now Mobile App Singapore, is still at its infant stage, there are plenty of room to grow. Up to you whether you would want to develop one now, before it will be too late to start.