The Author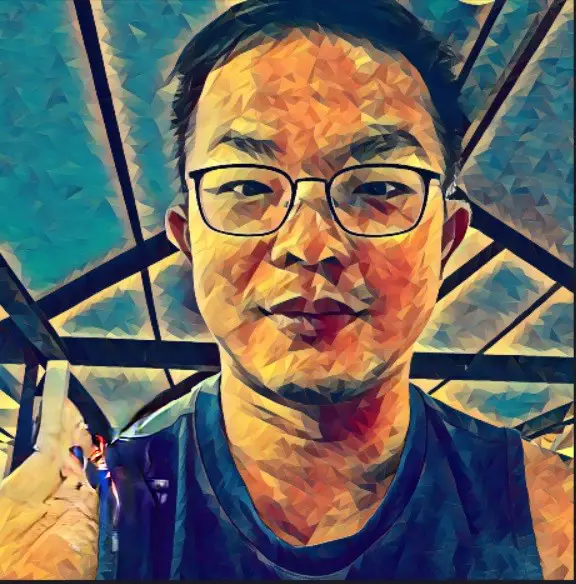 Hi  there my name is  Khai Seng
Contact: creatifwerks@gmail.com
! 👨‍💻👨‍💻👨‍💻 , I come  from a Small town in Ipoh Malaysia,
Now Living in Singapore
Welcome to my Blog ,
This is my Personal Blog which i document my Life encounters , my learning etc etc etc ..
There are just way way way  too much🤯🤯🤯 Info and Knowledge out there, every now and then technology , framework , evolve  ….
To be honest is very difficult to catch up a times and remember every single info, things moves too fast and furious , thus i would documents what ever i learn , i solved in this Blogs
First is to help myself and  help others as well
Main Skill Strength
My Engineering Main strength is in Machine Programming PLC / Low Level Programming, Plant Processing. Scada Development etc.
Over the course of my career i have built and program machines  for Big Company such as P&G / J&J / Sabic /  Sonatrach / Kuwait Oil / Saudi Aramco  etc
Web &  App Development Skill
I  helped non profitable Organisation and religious Group , friends &  family member to develop their in house APP and Website.
For me, Life is a continuous learning process .
learning and learning…..
Skills Set that i 
Possess
Machine PLC  Programming ( Allen Bradley , GE Fauc, Siemens Step 7, Mitsubishi  , HMI , Modbus, RTU)
Electrical and Mechanical Drafting ( AutoCad)
Programming Language ( C# , Java , Python , PHP ,Visual Basic, Java Script )
Web Development Skill ( HTML, CSS, XML, JSON , NodeJS ,Bootstrap , WordPress)
Data Base ( SQL , MongoDB ,NoSQL)
Illustrator Skill , < This is just my Hobby > ( Adobe Illustrator , Photoshop)
Mobile APP ( IOS, Android)
Building HTML Games
Cloud ☁️☁️☁️☁️☁️☁️☁️
The Purpose of my Blog
Share my knowledge and Experience
Develop Tools and Calculator free to Use
Record my Life Encounter
My Interest
Programming
Investment
Meet  & get to know people who are better than me where i can learn from them
Swimming
Sketching
I build Apps for Charity
If you are non Profitable Organization wish to build a Mobile App or Website . I am glad to help you  . Ping me for a Discussion.
If you have a Great  cause or movement  , and wish to  build a Mobile App or Website . I am glad to help .  Ping me for a Discussion.